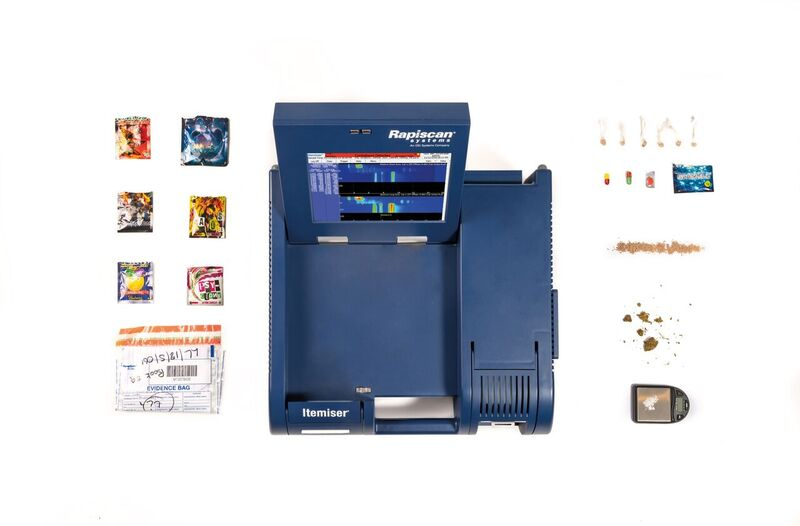 Optimized detection of narcotics in eight seconds

---

Non-radioactive ion source

---

Remote monitoring capability via Remote Connect™

---

Built in printer for fast hard copy results.

---
COST EFFECTIVE
Regenerative dryer increases uptime and eliminates cost of monthly dryer material replacements.
Decreases labor required to initiate and manage maintenance.
RELIABLE
Simultaneous positive and negative ion detection using one detector decreases failure rates that are associated with two-detector systems.
Maintains a low, stable humidity level in the detector, allowing for consistent and reliable detection results.
Automatically saves test results, preventing deletions.
Robust internal solid-state drive for reliable data storage.
Optional maintenance reminders for all preventive requirements.
Advanced diagnostics to ensure maximum availability and performance
EASY-TO-USE OPERATOR INTERFACE
Results require minimal interpretation, allowing operators to concentrate on sample acquisition.
Automatically log data, including time, date, sample analysis and system status.
Comprehensive history of saved data and alarm files.
PORTABILITY
Lightweight with built in handle for easy transport.
Internal, one hour battery allows instrument relocation without shut off, eliminating warm up time.
Specifications
LENGTH
500 mm (19.8 in) open
HEIGHT
380 mm (14.9 in) open
WEIGHT
12.99 kg (28.65 lbs)