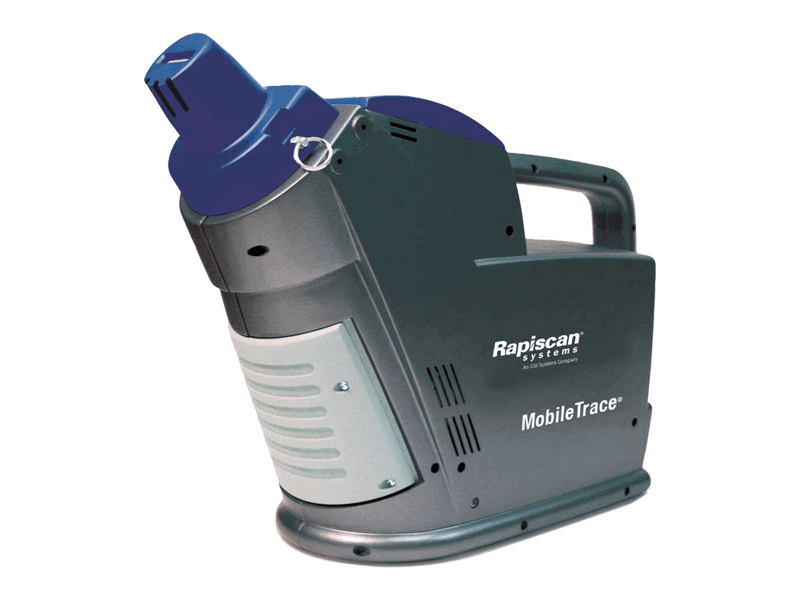 Detects explosives in seconds

---

Flexible user interface

---

Hot swappable, state-of-the-art battery for long life

---

Ergonomic design for grab-and-go portability

---

Easy-to-access components for quick maintenance

---

USB compliant

---
The MobileTrace® Explosives also allows supervisors to create consistent directives throughout a fleet of trace devices, minimizing variability and reminding end users of the correct protocols and response to operational warnings.
Since the 1990s, Rapiscan® Systems ITMS™ core technology has been adopted by governments around the world as a reliable, tested, and proven method to screen for trace levels of explosives. We are proud of our track record, and work with customers to deploy accurate, safe, and scientifically-validated technology.