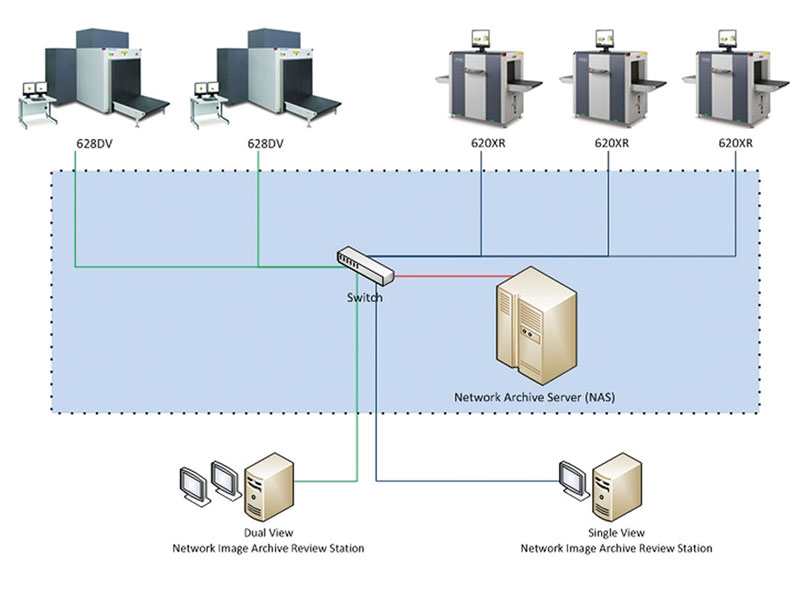 Remote Viewing of Archived Images from Multiple Scanners

---

Reduces Complexity in Shared Infrastructure

---

Easy Search and Image Retrieval

---

Simplifies supervisory oversight in a complex screening site

---

Facilitates an easy search and image

---

Allows historical screening retrieval at all times

---
With NETView, all images are copied onto the NAS server from all scanners connected to the same network in real time. The NETView configuration allows an authorized user at the to retrieve and centrally review three types of archived images: Manual Archived Images, Automatic Archived Images and Missed Archived Threat Image Projection (TIP) Images. Upon successful login at the NETView station, a dialog filter window allows the user to select the desired archived images for viewing, based on a variety of criteria, such as operator ID, site, date, specific scanner model or serial number.