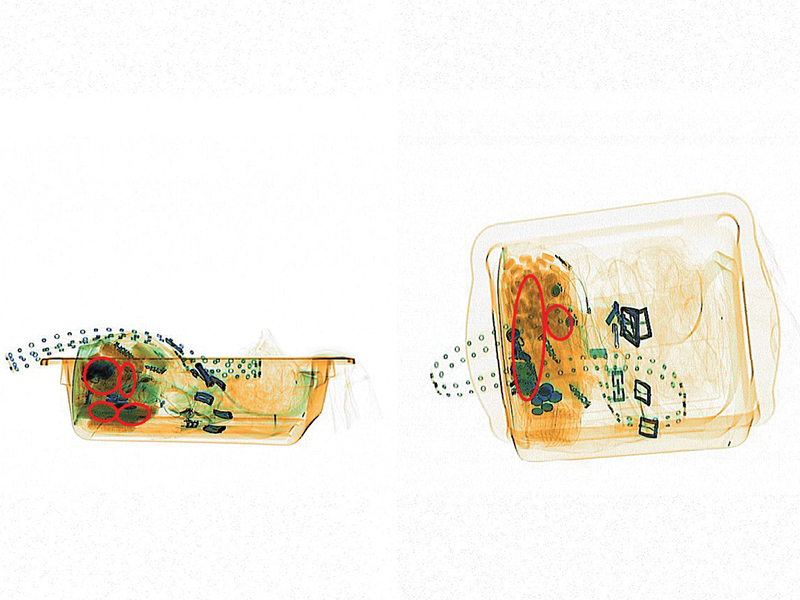 Advanced Operator Assist Explosive Detection

---

Based On Regulatory Requirements

---

Improved security by identifying concealed explosives

---

Increased throughput

---
THE PRINCIPLE
Target uses a proprietary detection algorithm that performs material analysis of a scanned item. By gathering data such as atomic number, mass, size and other properties of the scanned materials and comparing this information to the known characteristics of threat items such as explosives Target is able to identify potential threats.
Rapiscan® System's Target provides high detection and excellent false alarm discrimination as it incorporates a multi-stage approach to all the information provided by the X-ray images. The detection technology has the ability to find hard-to-detect explosive configurations.
Target can also be operated in manual or interactive mode. As each item is scanned Interactive Target supplements Target by providing the X-ray system operator the ability to apply Target manually to the suspected objects as needed. Target is available and compatible with all Rapiscan® Systems' 600 conventional X-ray systems. It can also function simultaneously with other useful features like Threat Image Projection (TIP) and Density Threat Alert (DTA).