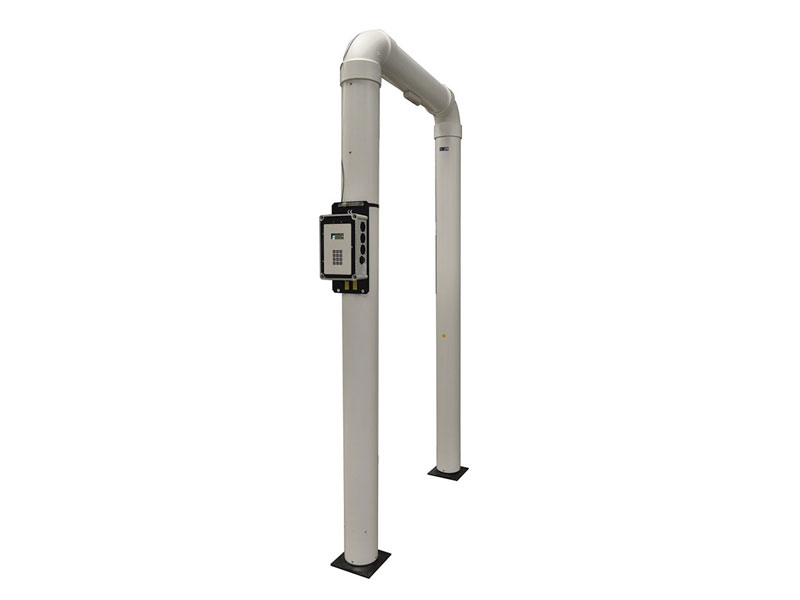 Suitable for indoor or outdoor applications

---

Small footprint

---

Easy to set up and take down

---

Remote oversight

---

Easy to Operate

---

High through-put

---

Replaceable "D" cell batteries for 12 hours of operation

---
Cost Effective, Reliable Detection
The TSA PM702 radiation portal monitor is a highly reliable system for the radiometric protection of special nuclear material (SNM). It exceeds the criteria for an ASTM Standard C 1169 Category II* SNM monitor which will detect 10 grams of 235U (HEU) on a walk-through basis when using the stop feature.
Flexible Design
The TSA PM702 is suitable for indoor or outdoor installation. The system consists of three main components; two vertical pillars each containing an organic plastic scintillator detector, and a crossover pillar. An optional step through feature provides optimal SNM monitoring.
Easy-to-Operate and Manage
A numeric keypad alarm with an LCD display attaches to the pillar and provides both audible and visual alarm indicators. The system operates from an internal battery. Under normal conditions the memory should be adequate to store data for at least 3 months of operation.
Interface Options
The TSA PM702 is compatible with TSA RAVEN™ communications software designed to both capture and view data and video images relating to a radiological detection incident.