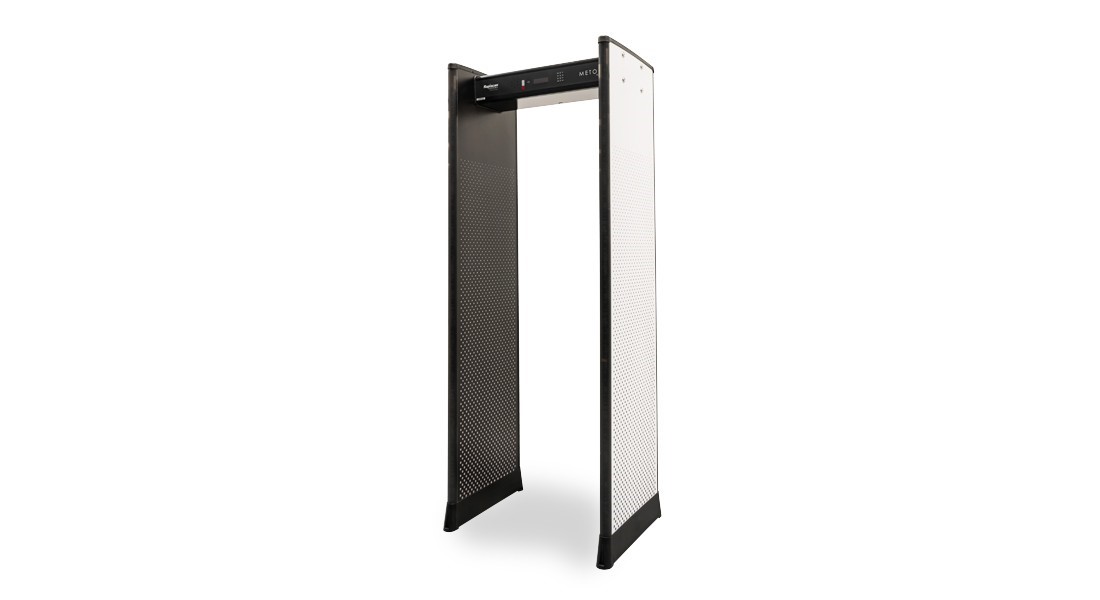 Exceptional non-threat item discrimination

---

Fully weatherproof as standard

---

Object classification technology

---

2-dimensional multi-color location display

---
FULLY RE-DESIGNED
Building on our many years of experience and knowledge the Metor 900M has been completely re-designed from the software and the user interface to the electronics and detection methods, to create our most advanced system yet.
NETWORKING & COMMUNICATION CAPABILITIES
The Metor 900M is fully compatible with the Rapiscan Systems MetorNet 10, an ethernet based Security Management System which means you can manage all your networked Metor walk-through metal detectors from one single location, or remotely to your Internet enabled device. The Metor 900M supports communication with various interfacing protocols including Fast Ethernet, USB, Bluetooth, Wi-Fi, Infrared, RS 232, Digital I/O etc.
INTEGRATED LOCATION DISPLAY & PACING LIGHTS
With 60 localization segments the system can indicate items located left, center and right. With multi-colored LED's and 4 multi-zone display bars programmable as location indication or pacing lights, the Metor 900M helps operators quickly and easily identify the location of any items.
POWERFUL DETECTION CAPABILITIES
The Metor 900M has been designed to be compliant with the most stringent security standards today. These standards require uncompromised detection of metallic threat items regardless of composition. Metor 900M comes with built-in security programs based on the requirements of international standards and various applications.
WEATHERPROOF AS STANDARD
Metor 900M is fully weatherproof as standard. The unit has been tested to comply with IP65 requirements. All materials used in the product are water resistant making it suitable for both indoor and outdoor applications.
OBJECT CLASSIFICATION
Metor 900M object classification technology allows an advanced capability to identify items more accurately compared to ferrous/non- ferrous information only. With exact electromagnetic characteristics on the material and shape of the item the Metor 900M is able to quickly distinguish between threats and innocuous objects. This will reduce the need for manual pat down and save time and money.
CONTACTLESS NFC SMART CARDS
The Metor 900M comes with intelligent new features such as the smart card support via NFC (Near Field communication). With the smart card an operator can make parameter changes and select security levels quickly and reliably using a simple contactless system.
EXCELLENT OPERATIONAL RELIABILITY
Metor 900M has been developed to operate reliably in various demanding environments. It's exceptional immunity guarantees secure operation in case of surrounding electrical equipment or multiple metal detectors in close proximity.