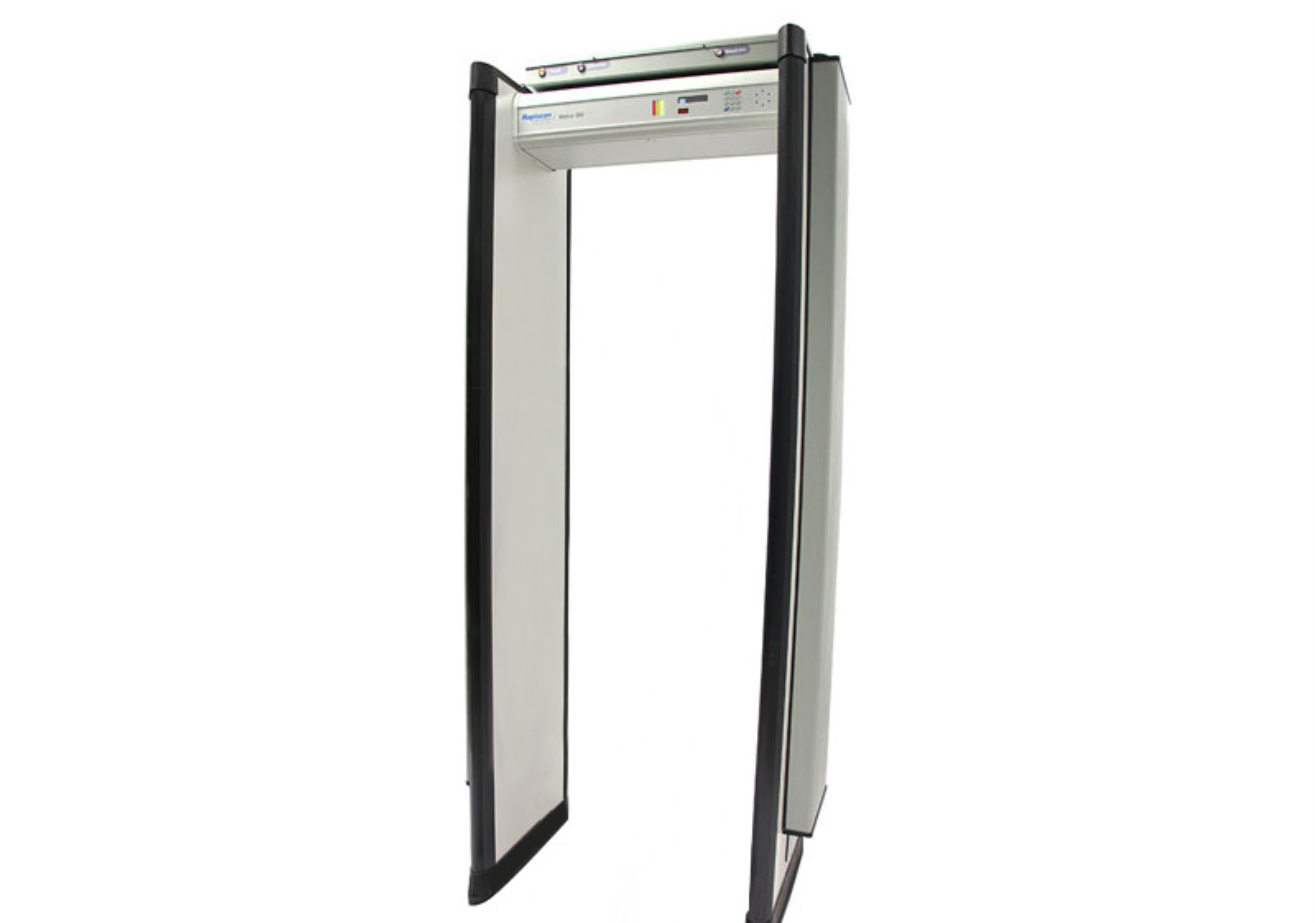 Automatically detects radioactive materials

---

Detects gamma & neutron radiation

---

Simultaneous metal detection capability maintained

---

Radiation detection capability in existing metal detector footprint

---
SIMULTANEOUS METAL DETECTION CAPABILITY MAINTAINED
Metor® walk-through metal detectors are available with optional radiation detection capabilities in a single integrated system for people screening. Rapiscan | AS&E proven radiation inspection technology detects gamma radiation and optionally neutron radiation from a wide range of radioactive materials. The radiation detection performance meets the requirements of applicable standards for pedestrian security inspection. With the radiation detection option, people are automatically inspected for both metallic and radioactive materials as they walk through the unit. The user-friendly inspection operation is the same as for metal detection alone. Radiation inspection alarms are clearly signaled visually and audibly. The radiation detection option is available with a new Metor® walk-through metal detector unit or as a field upgradeable enhancement to a deployed unit.
AUTOMATICALLY DETECTS RADIOACTIVE MATERIALS
The Metor® radiation detection capability automatically detects gamma and optionally neutron radiation from a wide range of radioactive materials, including industrial, medical and special nuclear materials.
PROVEN RELIABLE RADIATION INSPECTION TECHNOLOGY
Rapiscan | AS&E radiation inspection technology has been proven in the reliable operation of thousands of Rapiscan | AS&E radiation monitors deployed in more than 50 countries.
FULLY INTEGRATED WITH METOR WALKTHROUGH METAL DETECTORS
The addition of radiation inspection makes no changes to the Rapiscan® Systems Metor® walkthrough metal detector capabilities and people screening operation. The integrated unit fits in the same space with no modification of the screening checkpoint. Because the Rapiscan | AS&E radiation detection technology ignores scattered X-rays, the unit can be located near a checkpoint X-ray scanner.
Metor® radiation detection is designed for use with Metor 6E, Metor 6M, and Metor 6S walkthrough metal detectors.