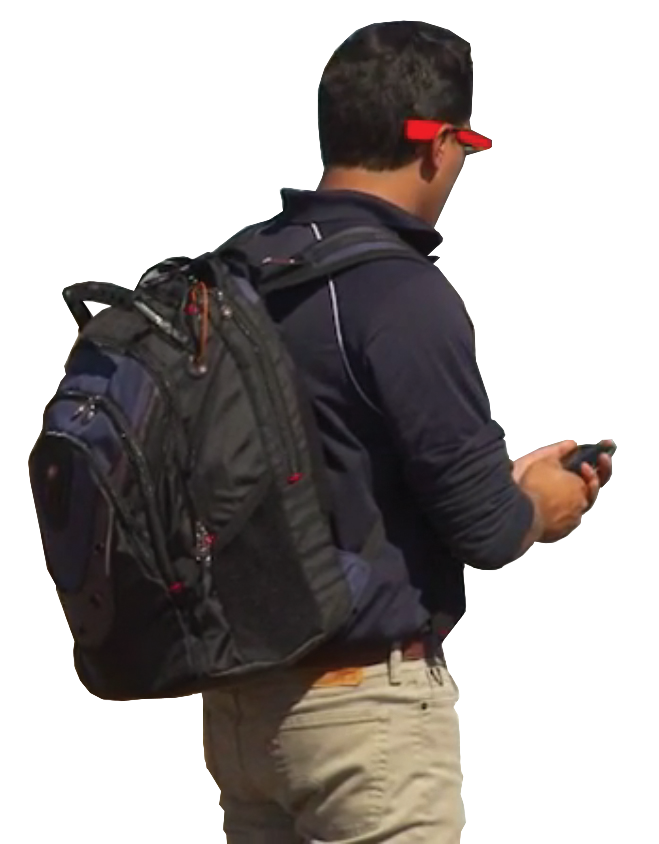 AVAILABLE IN GAMMA, GAMMA/NEUTRON & GAMMA/NEUTRON/SPECTROSCOPIC CONFIGURATIONS

---

COVERT RADIATION INSPECTION

---

High Sensitivity

---

Lightweight and Easy to Use

---

Backpack design allows the use of both hands

---

FULLY COMPATIBLE WITH THE KCLOE APP AND SOFTWARE

---
Mutliple Configurations
All of the features required for radiation detection are integrated in the MP100. Featuring large detector and angular design, the MP100 family of backpacks provide superior detector efficiency for finding smaller sources of radiation threats or detecting threats at longer distances. The MP100 Gamma only platform and has been enhanced and we can now offer Neutron detection and spectroscopic id configurations. The MP100GN detects gamma and neutron radiation and the MP100GNS performs the same function as the MP100GN with the additional capability of identifying the type of gamma radiation detected.
Easy to Use, Covert Inspection
The Rapiscan MP100 Portable Radiation Monitoring Detection systems are lightweight, high performance, easy to use monitoring systems housed in compact commercial backpacks. With superior radiation detection capability at standoff distances, the MP100 sets a new standard for performing radiation surveys more efficiently with increased confidence that radiation threats will be found.
High Performance Radiation Detection
The first requirement for a security mission is the ability to detect radiation at a distance. The Rapiscan MP100 has been designed to provide increased detection of sources at a distance by providing custom gamma detectors that provide improved azmuth and detection efficiency as well as limit the shielding effects of the body when worn. The MP100 includes 1.2 liters of PVT detector volume designed to take advantage of the surface area of the detectors which provides increased photon efficiency and sensitivity.
Proven Technology
The MP100 range is manufactured by Rapiscan® Systems' Radiation Detection Products division, which has supplied thousands of radiation monitors that are used by customs & border, critical infrastucture, event security, miltary, martitime, airports and law enforcement around the world. MP100 products apply proven Rapiscan® Systems design principles and technology to a practical, high performance man-portable radiation detection solution.
Specifications
GAMMA DETECTOR
2 PVT plastic scintillator gamma detectors
NEUTRON DETECTOR
B10 detector
GAMMA ONLY WEIGHT
6.3kg (14lbs)
GAMMA/NEUTRON WEIGHT
10kg (22lbs)